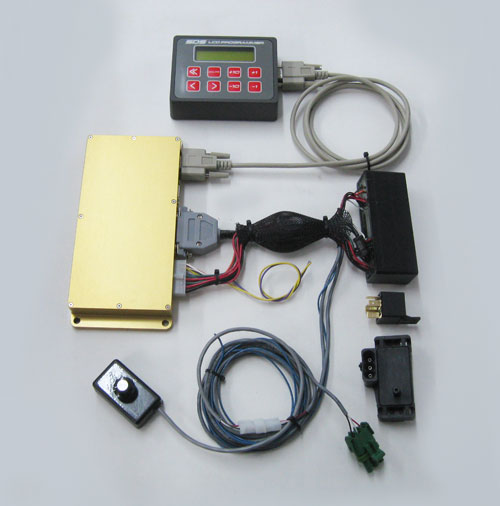 WMS / SDS Digital Injection System
WMS / SDS Digital Injection System1
Average rating:

Write a review | Read all reviews

$1,349.00

$1,025.24

SKU: WMS-SDS
Part# SDS
Please fill out setup sheet below
More Details
Reviews
Ask a Question
WMS / SDS Digital Injection System
Take control of your engine management system with our stand alone Digital Injection System. Developed by Western Motorsports and Simple Digital Systems to replace the Ford EEC computer. Our DFI allows you to program all parameters for fuel injection and ignition to tune for maximum performance from your engine. The WMS / SDS is available as a plug in system for the Ford EEC equipped 5.0, 351W, 460 and 2.3. Our system is also available with an engine harness that can be used for street rods, race cars and other Ford engines.
Excellent alternative to a mass air conversion with a similar cost. The SDS has far more tune ability and no extra chip or software is required.
What's Included
SDS Electronic Control Unit
SDS Programmer
Injector drivers
Lean / Rich controller
MAP sensor
Plug-in wiring harness
Installation and tuning manual
Product Information
Reviews
WMS / SDS Digital Injection System
1
Average rating:

Write a review
|
Read all reviews
Featured positive reviews:
WMS / SDS Digital Injection System

Mustang
03/04/2016
Let me start with the customer service, some of the best service I have ever had! These guys take the time to answer any question you might have and any technical info you need to help with programming! A+ in my book! The computer and programmer are of great quality and the ease in tuning is wonderful! The start up tune was spot on and the instruction book they send is very informative and easy to follow! I made 550 horsepower with ease with this setup and love the fact it works with any combo I put together for this car! Turbo,blower, nitrous,n/a....it's all covered by this one computer! Thanks for the great support and product!!
Ask a question about this product