--------------------
--------------------
--------------------
--------------------
--------------------
--------------------
--------------------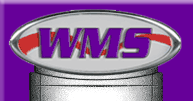 Another innovative idea from Western Motorsports
WMS Stealth Hood Pins
So your cruising down the highway in your new Mustang, maybe a little over the speed limit, then 'HOLY S@*%!' the hood looks like it's going to fly up. You swallow your heart, pull over and check the latch. Yes you have been scorned by the dreaded hood shake, a problem with the S197 Mustang. You see the nose design of the new Mustang is great at catching air and this cause a lot of lift on the hood. (Great for our Ram Air Intake though!) The stock latch holds the center down but both corners of the hood are free to shake.
So there has been a flood of 60's style hood pins on the market but not everyone wants a pin sticking out of the hood (not to mention drilling a big hole through your hood!) The WMS Stealth Hood Pins are a modern design to solve the hood shake problem and maintain stock appearance from the outside. Latches bolt down to the rad support and the pin mounts to the underside of the hood. When closed the corners are locked into place and cannot move. The latches are cable operated and hook into the stock hood release so one pull releases the hood just like stock.
They are manufacturered from billet aluminum and stainless steel and come with all fasteners necessary to install. Install is quite easy and takes about 1-2 hours for most customers. Aligning the pins to the latches is automatic so no worry there. Check out our instructions for more detailed info.
The Stealth Hood Pins must be used with a hood strut lift kit as the prop rod must be removed, all designs will work, we like the Classic Design or Redline kits the best. Of course most customers already have this as it's gotta be one of the first mods to the Mustang!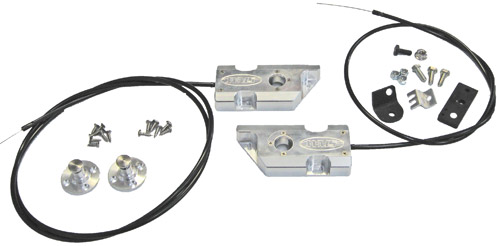 The complete Stealth Hood Pin kit: Latches with cables in center. The pins and bases that attach to the hood are shown on left, the brackets that attach to stock hood latch on right.
Click here for Stealth Hood Pin ordering and pricing information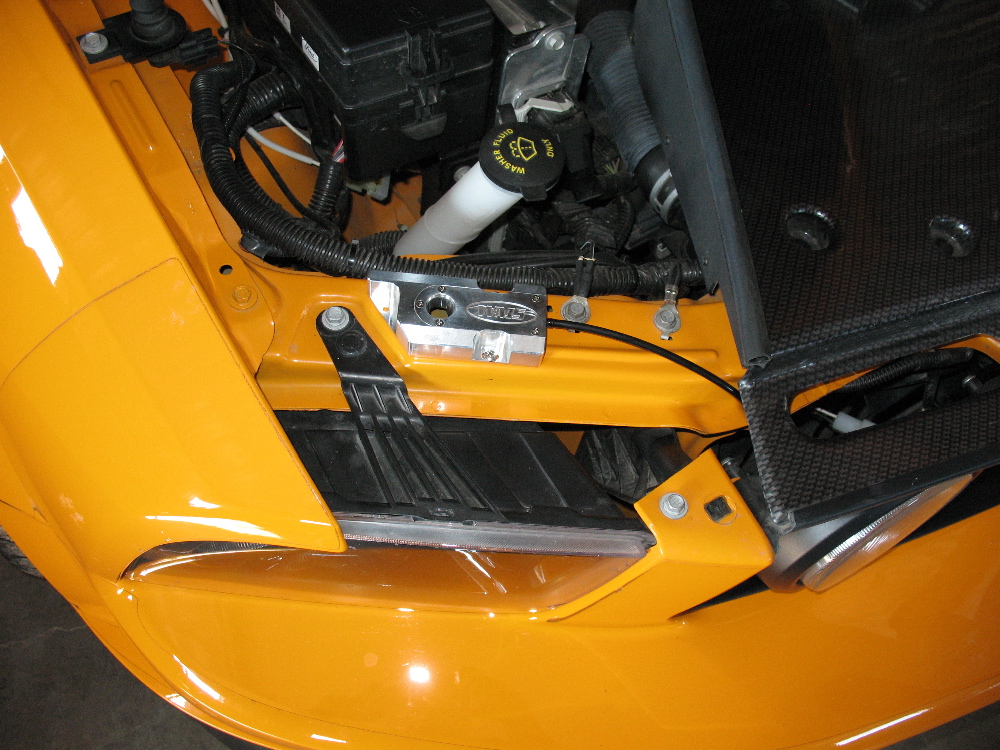 The passengers side latch shown on rad support. The release cable is routed down in front of radiator where it hooks to the stock latch. The WMS hood pins are a great underhood dress up item to show off with the hood up at car shows.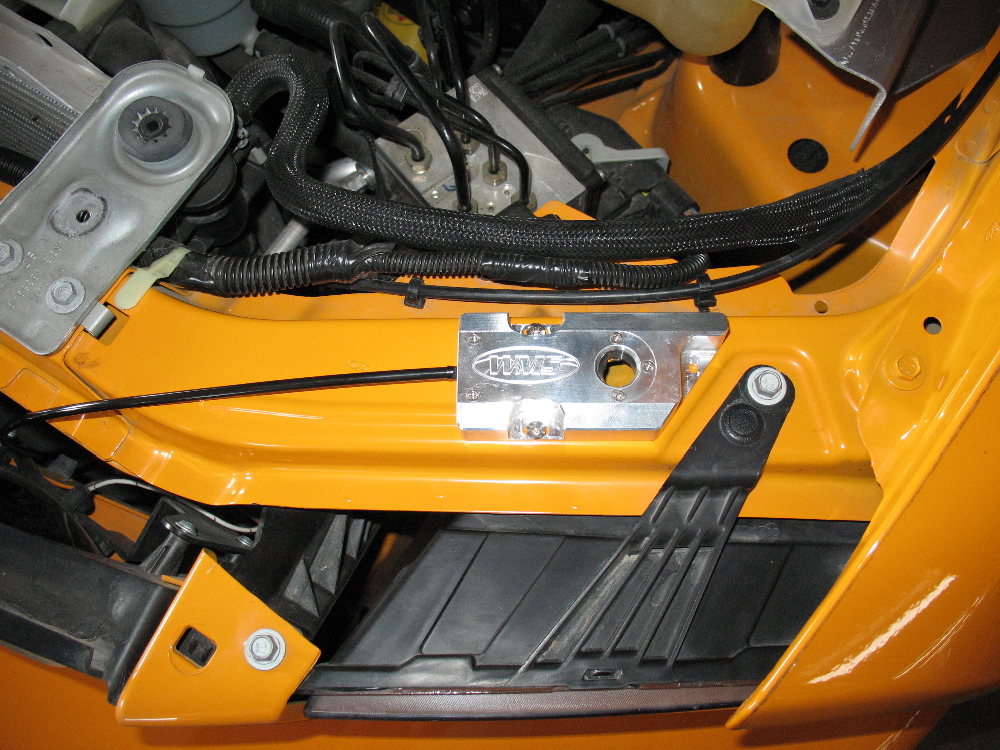 The drivers side latch. 3 stainless steel sheet metal screws attach it to the rad support (only 2 are shown installed so far)
The pins are attached to the hood by 4 stainless steel sheet metal screws as well as double sided body tape. The attachment to the aluminum hood is very strong, we have tried to rip the pins out of the hood but could not do it! The pins are adjustable for height as there are variances in stock and aftermarket hoods.
Click here for Stealth Hood Pin ordering and pricing information