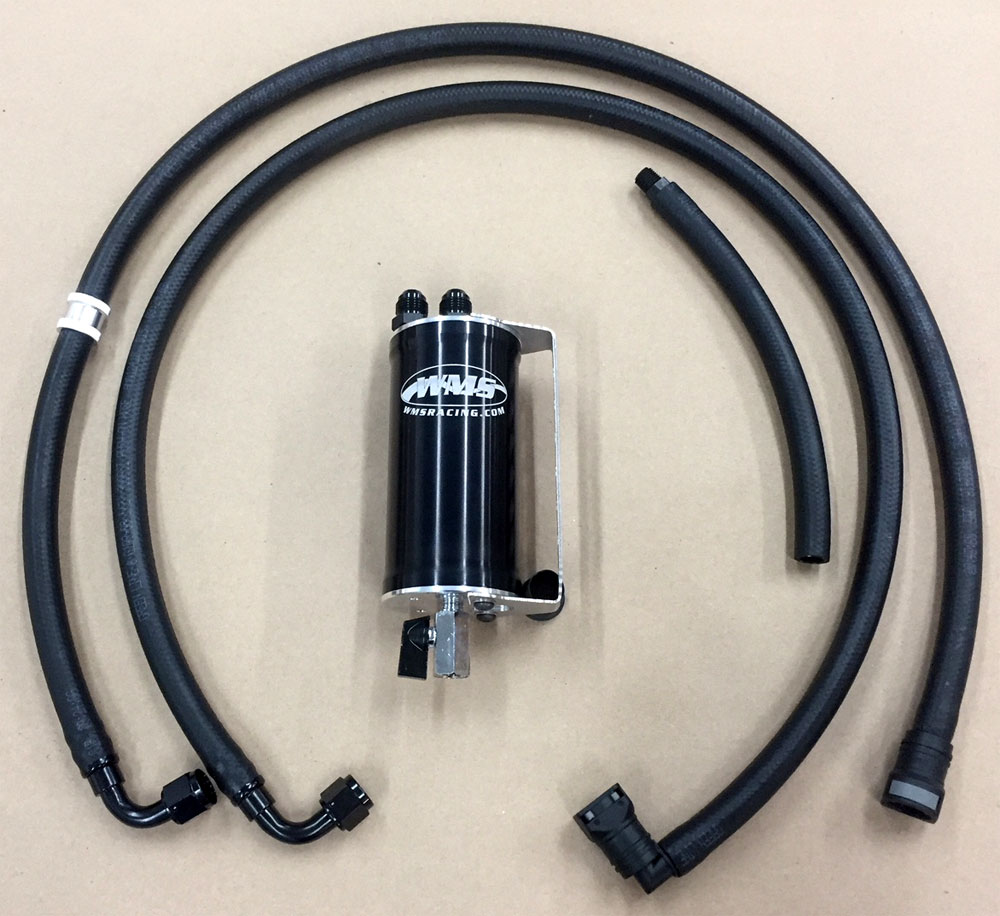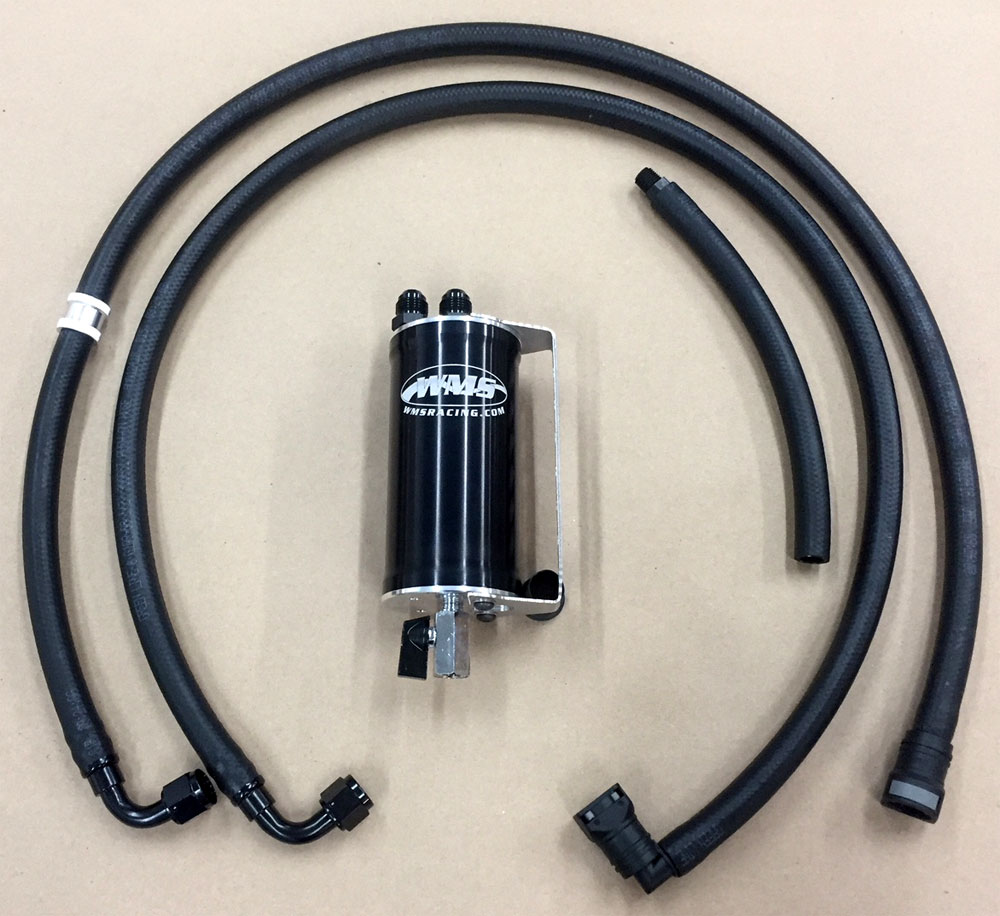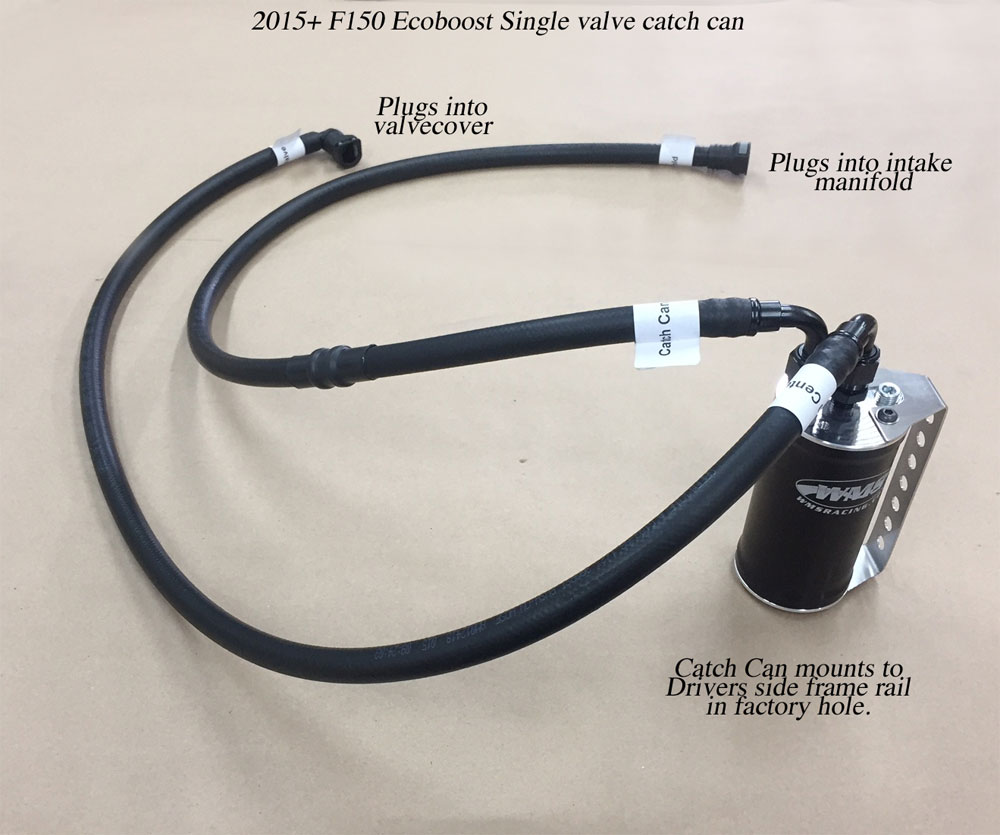 WMS Catch Can Oil Separator single valve, 2015+ F150 Ecoboost 3.5 and 2.7
Be the first one to write a review
$269.00

$204.44

SKU: WMS-CC15FS
Part#
More Details
Reviews
Ask a Question
WMS Catch Can Oil Separator single valve, 2015+ F150 Ecoboost 3.5 and 2.7
The WMS Billet Aluminium Oil Separator Catch Can adds coalescent filtration to a PCV system to remove waste oil, water and acids from your engine. This will keep your intake free of oil and your valves free of carbon buildup, a serious problem on the Ecoboost engines. The dual valve system is far superior to a standard catch can as it still retains vacuum for PCV function keeping moisture from building up in the crankcase.
This is a complete bolt on kit for the 2015-2019 F150 Ecoboost 3.5 and 2.7:
Billet Aluminum Compact Catch Can (3x6 inches 16oz volume), black anodized.
Direct fit mounting brackets and fasteners
Custom fit and assembled hoses with check valve and plug in fittings
Engineered for easy install with no messing around!
We do not use a drivers side line on the 2015+ F150s as the pcv pressure sensor will turn on a check engine light.
This single valve kit is the easiest install on a 2015+ F150 Ecoboost. No drilling into the intake tube is required. Our dual valve kit is the ultimate solution but this single valve kit does catch the majority of oil and vapour.
Product Information
Ask a question about this product