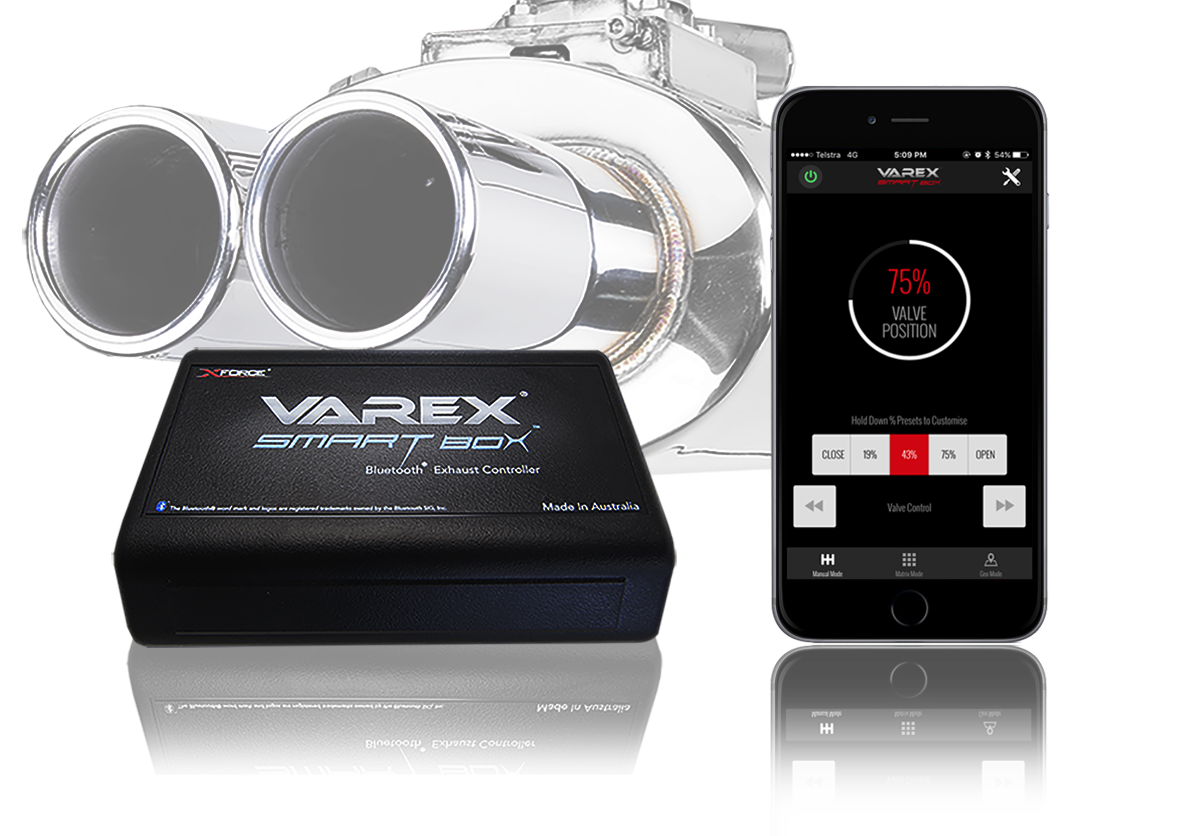 Xforce SMARTBOX Varex Muffler ECU Upgrade module
Be the first one to write a review
$574.03

SKU: XFC-VKSB01
Part# VKSB01
More Details
Reviews
Ask a Question
Xforce SMARTBOX Varex Muffler ECU Upgrade module
The Varex Smart Box uses patent pending technology to allow both manual and automatic control of exhaust sound level of Xforce Varex exhaust. The Smartphone app connects via bluetooth and allows precise manual adjustment along with pre set positions, matrix mode and even a geo mode that adjusts exhaust level based on where you are driving.
The Matrix Mode uses signals from OBDII to set your desired exhaust level based on rpm, throttle position and speed
The Geo Mode uses GPS to adjust exhaust level for specific areas. So you want your exhaust quite through your neighbourhood, just drag a circle around that area on the map! Multiple areas can be set and saved.
Ask a question about this product