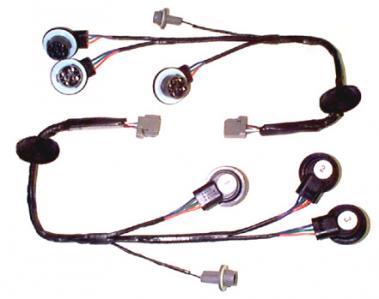 Classic Design Dynamite Stick Sequential Taillights, 2005-09 Mustang
Be the first one to write a review
$214.21

SKU: CDC-110631
Part# 110631
More Details
Reviews
Ask a Question
Classic Design Dynamite Stick Sequential Taillights, 2005-09 Mustang
Classic Design Dynamite Stick Taillights, 2005-09 Mustang
Direct plug and play. This Sequential Taillight System requires no splicing resulting in a high tech lighting system for your rear end that installs effortlessly in minutes.
This advanced engineered system uses Factory Original (OEM) harnesses and sockets with a pre-programmed microprocessor that controls timing for optimum performance. It has been moisture tested and cycle tested to meet or exceed OE standards.
Standard with reverse circuit protection and voltage regulation, this tail light system is physically sealed to protect the electronics from any moisture. When the brake is applied the lights will sequence once and then remain illuminated until the brake pedal is released.
Ask a question about this product