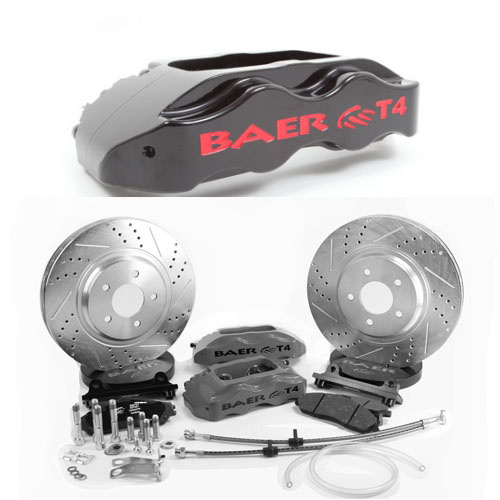 BAER TRACK-4 13 Black, front, 1973-1974 Mopar B and E-body
Be the first one to write a review
$2,671.06

SKU: BAE-4141047B
Part# 4141047B
More Details
Reviews
Ask a Question
BAER TRACK-4 13 Black, front, 1973-1974 Mopar B and E-body
Baer's new TRACK 4 brake systems offer the most affordable big brake performance on the market! Featuring the T4, 4 piston calipers with 13 slotted, drilled and zinc coated rotors. Calipers use a common pad for endless compound choices and have internal fluid passages for easy bleeding. Standard powder coated caliper finishes in Red, Black, Silver or Nickel so the new TRACK 4 looks as good as it performs!
What's Included
For use with Stock disc spindle
Product Information
Before ordering please use this brake template to check brake to wheel clearance.
Ask a question about this product