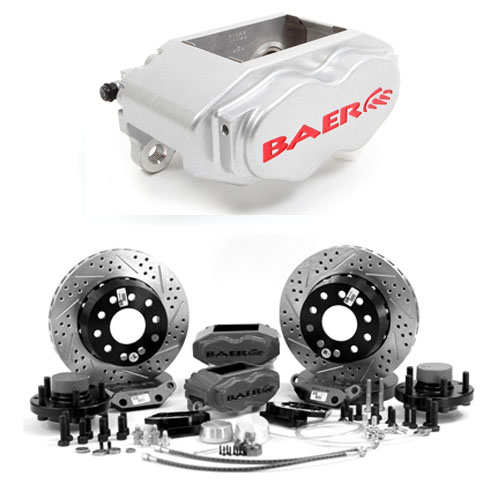 Baer SS4 Plus 13, Rear, 1964-1977 GM A-Body, Silver
Be the first one to write a review
$2,369.40

SKU: BAE-4302309S
Part# 4302309S
More Details
Reviews
Ask a Question
Baer SS4 Plus 13, Rear, 1964-1977 GM A-Body, Silver
Baer rear SS4 systems feature Baers compact S4, 4 piston calipers with 13 x 1.0 two piece curved vane directional rotors with aluminum hat. The SS4 provides serious Baer stopping power for the rear and is a great match for the Pro+ front brakes. A hat mounted parking brake is included. Available in black, silver, red, clear and nickel finishes.
What's Included
For stock 10 or 12 Bolt C-Clip rear end only
Product Information
Before ordering please use this brake template to check brake to wheel clearance.
Ask a question about this product