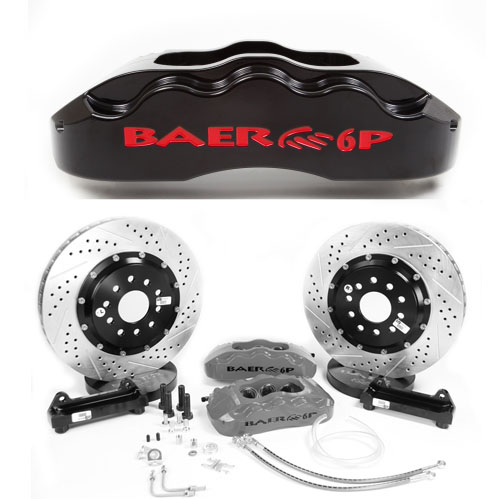 Baer Pro Plus 14, Rear , 1964-1977 GM A-body, Silver
Be the first one to write a review
$3,689.40

SKU: BAE-4302357S
Part# 4302357S
More Details
Reviews
Ask a Question
Baer Pro Plus 14, Rear , 1964-1977 GM A-body, Silver
Baer introduces the ALL NEW Pro Plus brake systems, one of the most powerful brake systems for the money ever offered by Baer! Featuring the 6P, 6 piston calipers with 13 or 14 inch slotted, drilled and zinc washed 2 piece rotors with aluminum hats. Calipers utilize technology found in competition brake systems and fit a common pad for endless compound choices. Standard powder coated finishes in Red, Black, Silver or Nickel so the Pro Plus brake system looks as good as it performs!
What's Included
For stock 10 or 12 Bolt C-Clip rear end only
Product Information
Before ordering please use this brake template to check brake to wheel clearance.
Ask a question about this product