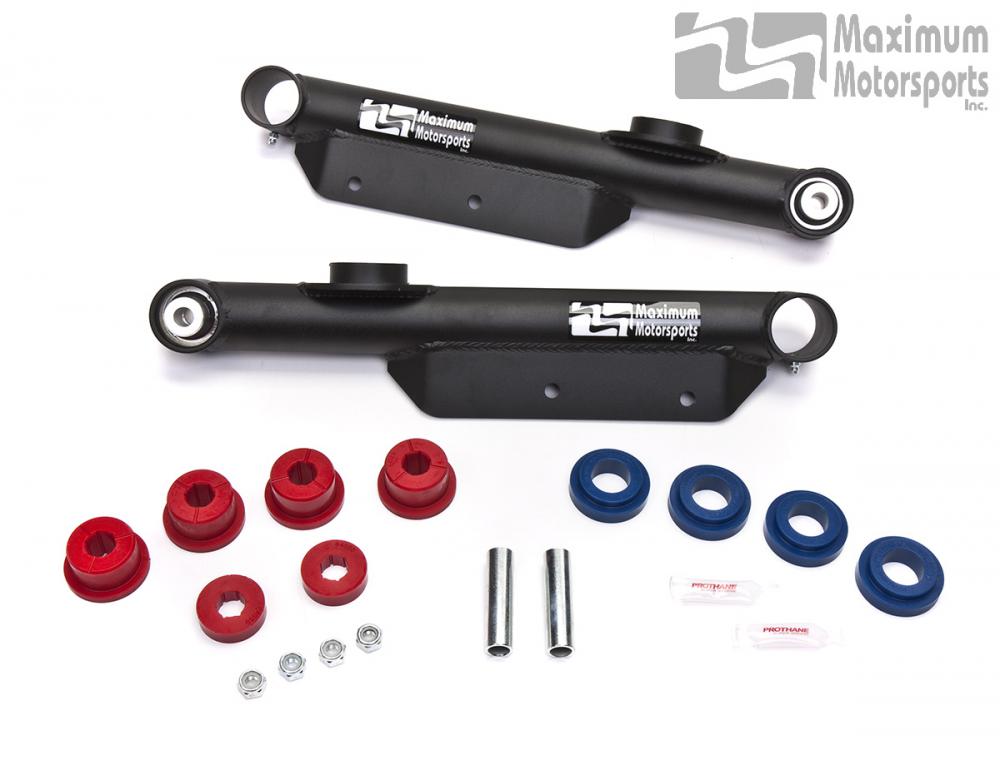 Maximum Motorsports Heavy Duty Rear Control Arms, 79-98 Mustang
Be the first one to write a review
$411.76

SKU: MMM-MMRLCA1
Part# MMRLCA1
More Details
Reviews
Ask a Question
Maximum Motorsports Heavy Duty Rear Control Arms, 79-98 Mustang
Maximum Motorsports control arms maximize traction in a straight line and around corners. The best upgrade for the Fox rear suspension.
Reduces unwanted deflection found in stock rubber bushings and stamped arms.
Unique 3 piece bushing and spherical bearing allows proper articultion and reduces bind of the 4 link.
Direct bolt in with stock type springs and swaybar.
Reduce stress on the torque boxes
With these arms installed the stock quad shocks can be removed.
Ask a question about this product