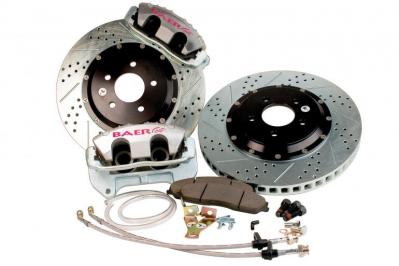 Baer GT Plus 12.8 Front, 1967-1969 GM F-Body, For Detroit Speed or ATS spindles
Be the first one to write a review
$1,908.66

SKU: BAE-4301170
Part# 4301170
More Details
Reviews
Ask a Question
Baer GT Plus 12.8 Front, 1967-1969 GM F-Body, For Detroit Speed or ATS spindles
The Baer GT brake system is an affordable big brake package using the large PBR GT calipers that provide increased pad volume for the best bang for the buck performance going. Rotors are 1-Piece and are cross-drilled, slotted and zinc-coated silver. A complete bolt-on kit with pads, lines, etc.
What's Included
For Detroit Speed or ATS spindles and hubs.
Product Information
Before ordering please use this brake template to check brake to wheel clearance.
Ask a question about this product