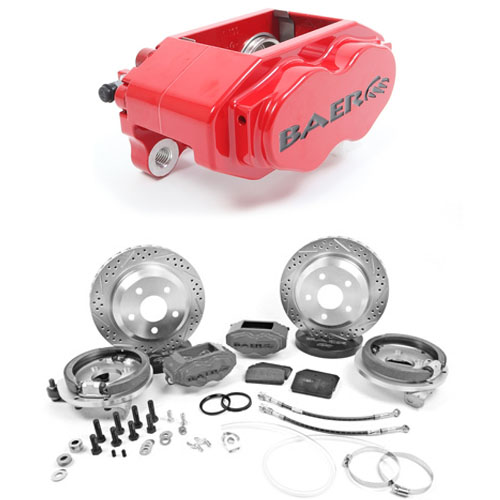 Baer SS4 12 Rear, 1994-2004 Ford Mustang, Solid axle
Be the first one to write a review
$1,843.35

SKU: BAE-4262279R
Part# 4262279R
More Details
Reviews
Ask a Question
Baer SS4 12 Rear, 1994-2004 Ford Mustang, Solid axle
Baer rear SS4 systems feature Baers compact S4, 4 piston calipers with 12 x 1.0 single piece curved vane directional rotors. The SS4 provides serious Baer stopping power in a compact package to fit most 15 wheels. A hat mounted parking brake is included. Available in black, silver or red finishes.
Fits:
1994 1995 1996 1997 1998 1999 2000 2001 2002 2003 2004
What's Included
Solid axle rears only. Will not fit IRS
Product Information
Before ordering please use this brake template to check brake to wheel clearance.
Ask a question about this product