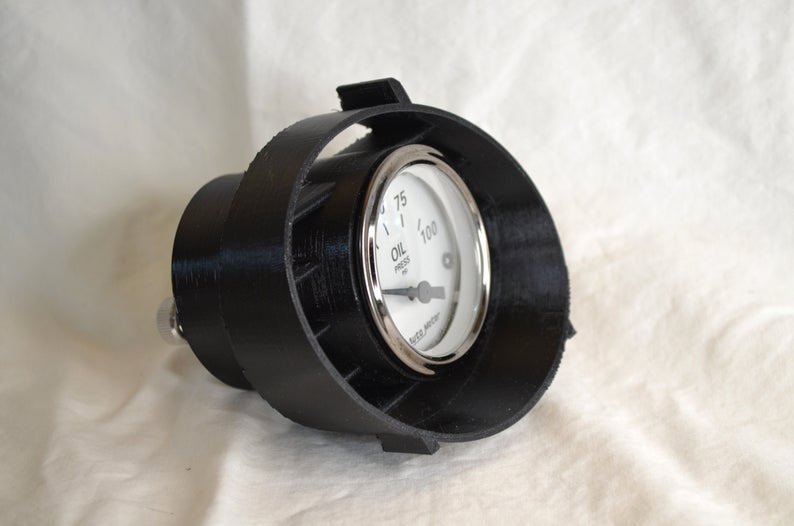 Drivers Side Vent Gauge Pod for 2 1/16" gauge, 2010 - 2014 Mustang
Be the first one to write a review
$59.99

SKU: TEC-VPD10M
Part#
More Details
Reviews
Ask a Question
Drivers Side Vent Gauge Pod for 2 1/16" gauge, 2010 - 2014 Mustang
This direct fit gauge pod replaces the drivers side vent in your 2010 - 2014 Ford Mustang and mounts a 2 1/16" gauge in the vent.
Fits most 2 1/16" (52mm) gauges including oversized gauges like the AEM Wideband.
Quality 3d printed construction using PETG plastic.
Includes 5mm and 25mm deep rear retainers to accommodate most gauge depths.
Vent is still functional, air flows through the vent around the gauge.
Wiring is routed between the vent housing and A/C ducting and may require removal of the vent housing to pull the wiring through, instructions included.
Gauge shown is for reference only and not included
.
Ask a question about this product