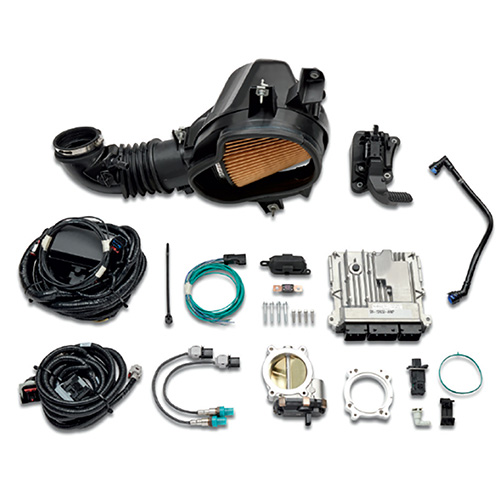 Ford Performance Controls Pack, 7.3 Godzilla with 10R140
Be the first one to write a review
$3,279.54

SKU: FMS-601773A
Part# M-6017-73A
More Details
Reviews
Ask a Question
Ford Performance Controls Pack, 7.3 Godzilla with 10R140
The Ford Performance controls pack is the easiest way to get a Godzilla swap up and running.
Uses a factory style pcm with Ford Performance calibration for a stock engine and 10R140 transmission.
Includes throttle pedal, 87mm throttle body, maf sensor, Mustang Bullitt airbox and wideband O2 sensors.
Plugs into stock engine harness.
Includes power distribution box with only a few wires needed to hook up to the vehicle.
Ask a question about this product