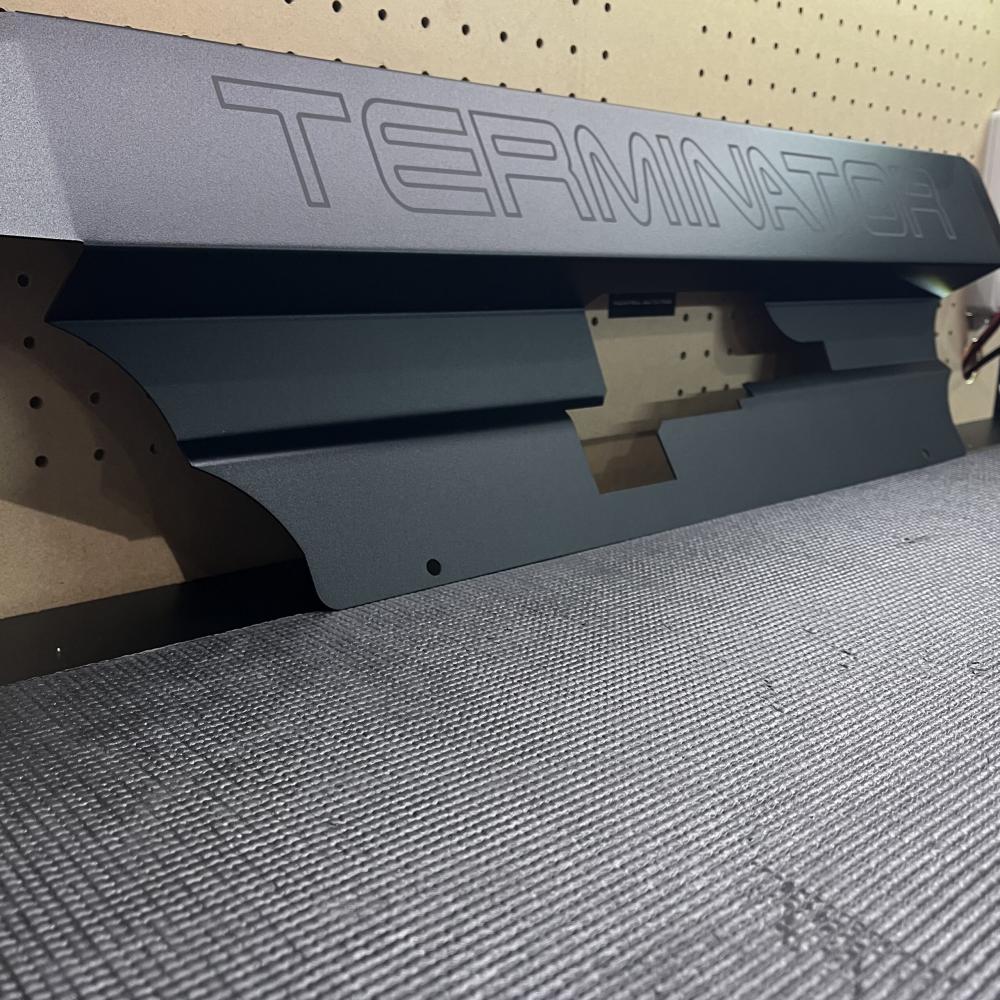 Harpell Auto Fab Radiator Cover, Black, W/ Terminator 1999-04 Mustang
Write a review | Read all reviews
$295.00

SKU: HAF-RC9904T
Part# HAF-RC9904
More Details
Reviews
Ask a Question
Harpell Auto Fab Radiator Cover, Black, W/ Terminator 1999-04 Mustang
Improve the look of your engine bay with the Harpell Auto Fab radiator cover for 1999-04 Mustangs. Powered coated black for excellent looks and durability. Available with or without "Terminator" text.
Reviews
Write a review
|
Read all reviews
Featured positive reviews:
Excellent Rad Cover!
06/23/2021
THis Terminator Rad cover fit perfect in my 03 Cobra and enhances the engine bay beautifully. Great upgrade over the stock radiator cover to give that visual look when the hood is propped. Just be sure to get some hood struts for the hood as you don't want to use the hood prop with this! Very happy with the quality and looks of this Rad cover!!
Ask a question about this product