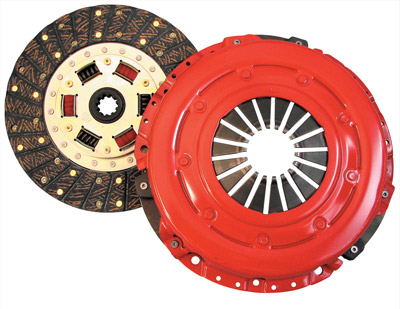 Mcleod Super Street Pro Clutch kit, 11, 23 Spline, 2011-17 Mustang
Be the first one to write a review
$693.79

SKU: MCL-75253
Part# MCL-75253
More Details
Reviews
Ask a Question
Mcleod Super Street Pro Clutch kit, 11, 23 Spline, 2011-17 Mustang
The Street Pro clutch kit is the perfect choice for both street and strip. We recommend it for cars up to 550hp. Included is a high clamp load pressure plate, an organic / ceramic disc for smooth and even engagement with increased holding power over stock.
Kit includes:
Pressure Plate
Organic/Ceramic Disc
Note: This clutch will fit the 6 bolt Coyote flywheels, if your car has the 9 bolt then you will need to change the flywheel as well.
Ask a question about this product