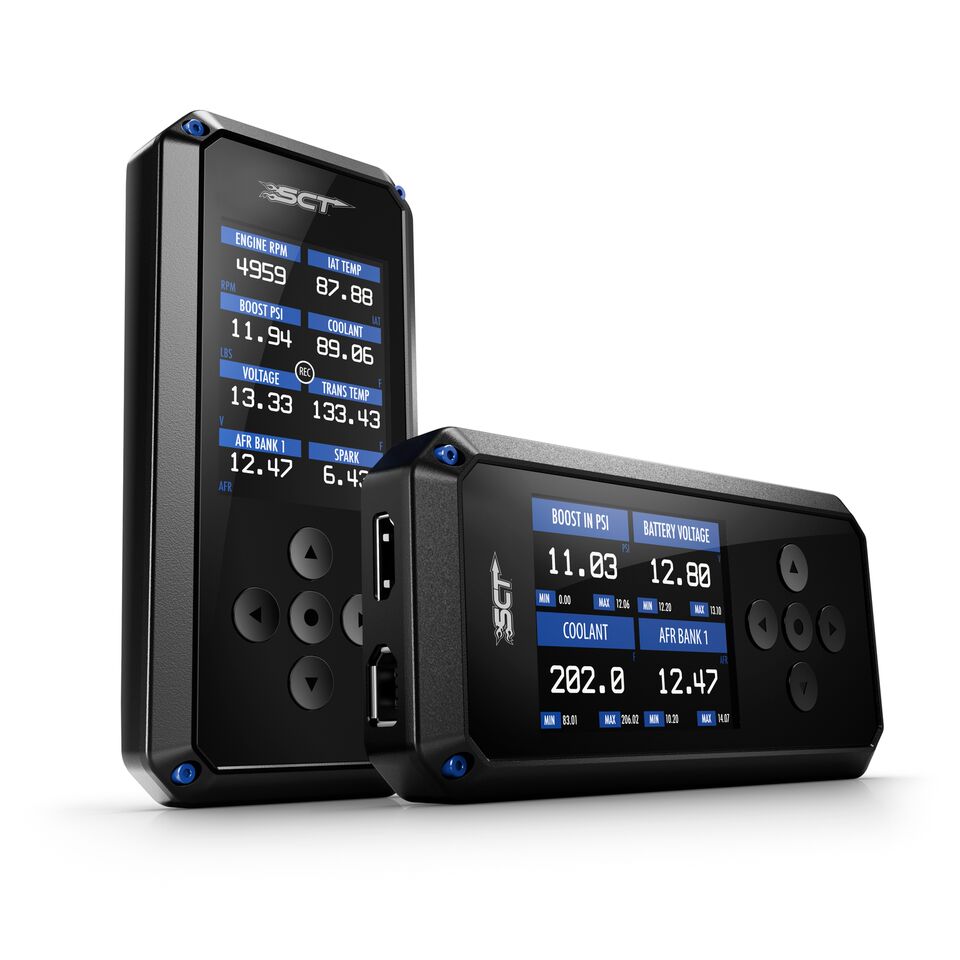 SCT BDX Flash Programmer
Be the first one to write a review
$539.99

SKU: SCT-40490
Part# 40490
More Details
Reviews
Ask a Question
SCT BDX Flash Programmer
The BDX is the newest flash programmer from SCT and is pre-Loaded with DYNO Proven tune files that increase horsepower, torque as well as fuel mileage.
The new large full color LCD screen makes easier On-Screen Data Logging or Pass-Thru Data Logging via SCT's Live Link Software.
The BDX can Read / Clear and Diagnose DTC Trouble Codes and check engine lights.
Allows user adjustment of Fuel, Idle RPM, Spark, Axle Ratio, MAF Meter, Tire Size, Fuel Injector Size, Cooling Fan, Disable Traction Control, Two Step, Automatic Shift Control and more depending on application
The SCT BDX includes preloaded tunes that are setup for Mustangs with standard bolts ons and do allow you to change some options. If your Mustang has further modfications then you should check out our Jon Lund custom tunes for the SCT.
The BDX offers excellent power increases on the F150 and Ranger Ecoboost engines: 60-140hp and similar torque. You can also disable the auto start/stop and adjust for tire size
Ask a question about this product