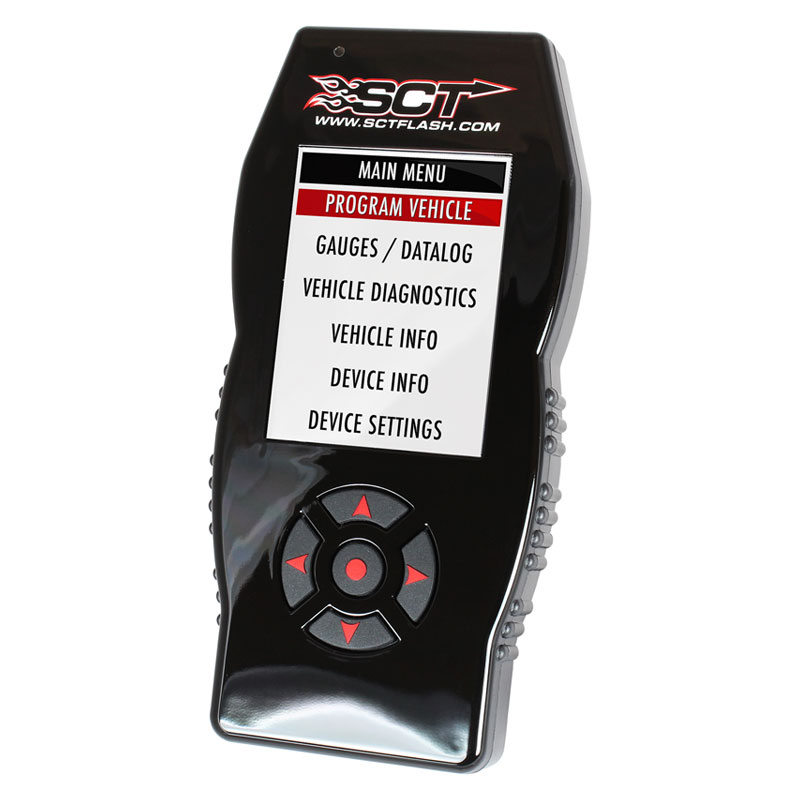 SCT X4 Power Power Flash Programmer, 1996 - 2023 Ford Mustang and other cars
Be the first one to write a review
$539.99

SKU: SCT-7015
Part# 7015
More Details
Reviews
Ask a Question
SCT X4 Power Power Flash Programmer, 1996 - 2023 Ford Mustang and other cars
Unlock additional Horsepower and Torque for your 1996-2019 Ford Mustang with the newest SCT X4 tuner with dyno proven tune files
New large full color LCD screen with Auto Dim Feature
Built-In WiFi for Easy Updates using your Windows PC
Data Logging or Pass-Thru Data Logging via SCT's Live Link Software.
Read, diagnose and clear DTC Trouble Codes and clear check engine lights
Includes preloaded tunes setup for Mustangs with standard bolts ons
Highly modified Mustangs should check out our X4 Jon Lund custom tunes.
Purchase a SCT X4 from December 4 - December 31, 2023 and qualify for a $40 mail in rebate. Click here for more details.
Ask a question about this product