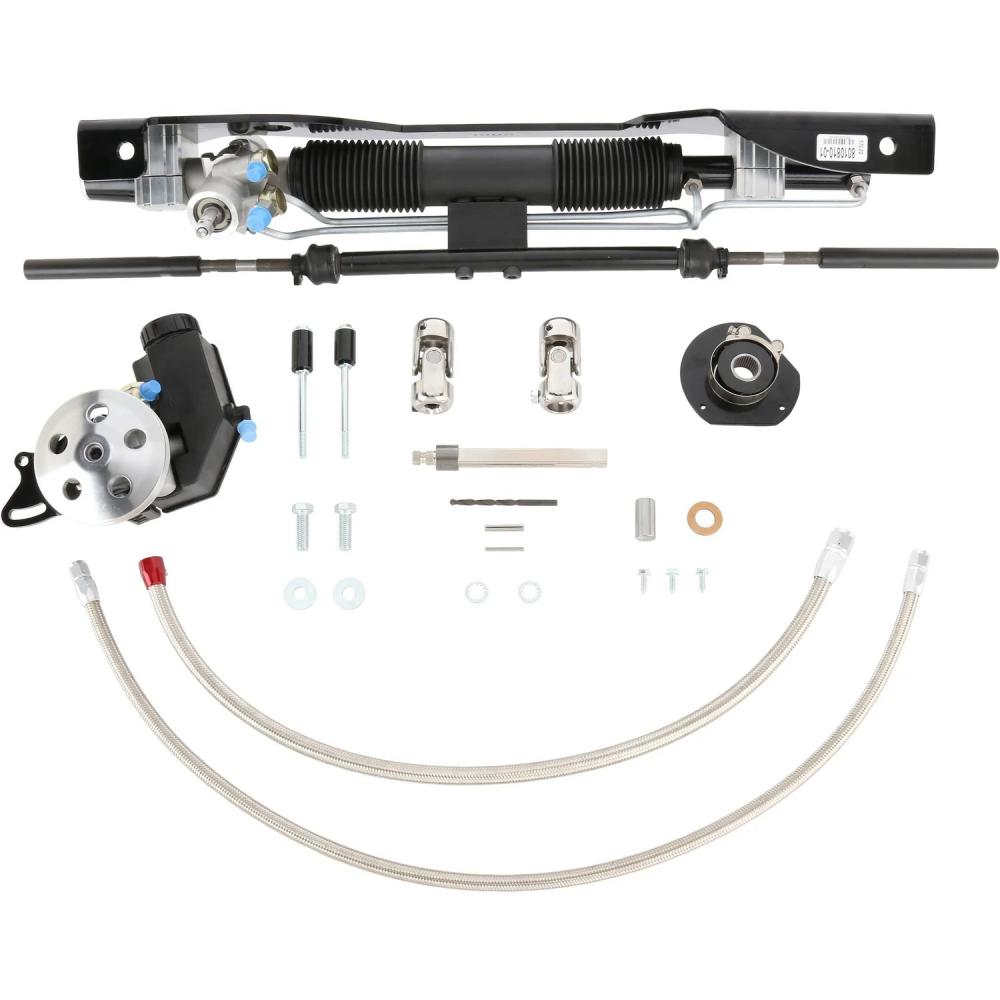 Unisteer Rack and Pinion kit, 1965-66 Mustang (Small Block)
Be the first one to write a review
$2,488.63

SKU: UNI-801089001
Part# 8010890-01
More Details
Reviews
Ask a Question
Unisteer Rack and Pinion kit, 1965-66 Mustang (Small Block)
Unisteers early Mustang Rack Kit greatly improves the steering and handling when compared to that old steering box. This is a center take-off style rack and pinion that utilizes an offset ball center bar which duplicates the stock center link; this means that the rack matches the exact geometry of the original front suspension. Effectively eliminating bump steer, and creating great handling.
The rack comes mounted to a one piece mounting bracket which replaces the tubular cross member located directly behind the front suspension. Since the racks are center take-off style, we off set the rack on the mounting bracket; moving the pinions closer to the driver-side frame which makes connection of the steering linkage to a column as easy as possible.
From a steering standpoint, we found that the early Mustangs split mid 1967 and there were slight differences, so make sure you order the correct kit! Additionally, later model Mustangs and Cougars may look the same, but are NOT.
The kit will work on Small Block cars, and have been successfully used with Stock Manifolds, and Hooker Super Comp Headers. Tri-Y Headers have worked with 289, and 302 engines. Other Headers may work, but we can't guarantee an easy install. This kit requires the use of a mini starter. This kit may require some modifications on Mustangs with Dart Heads and other Aftermarket Heads requiring different headers.
THIS RACK COMES WITH TWO SETS OF TIE-ROD ENDS WITH TWO DIFFERENT TAPERS.
Ask a question about this product