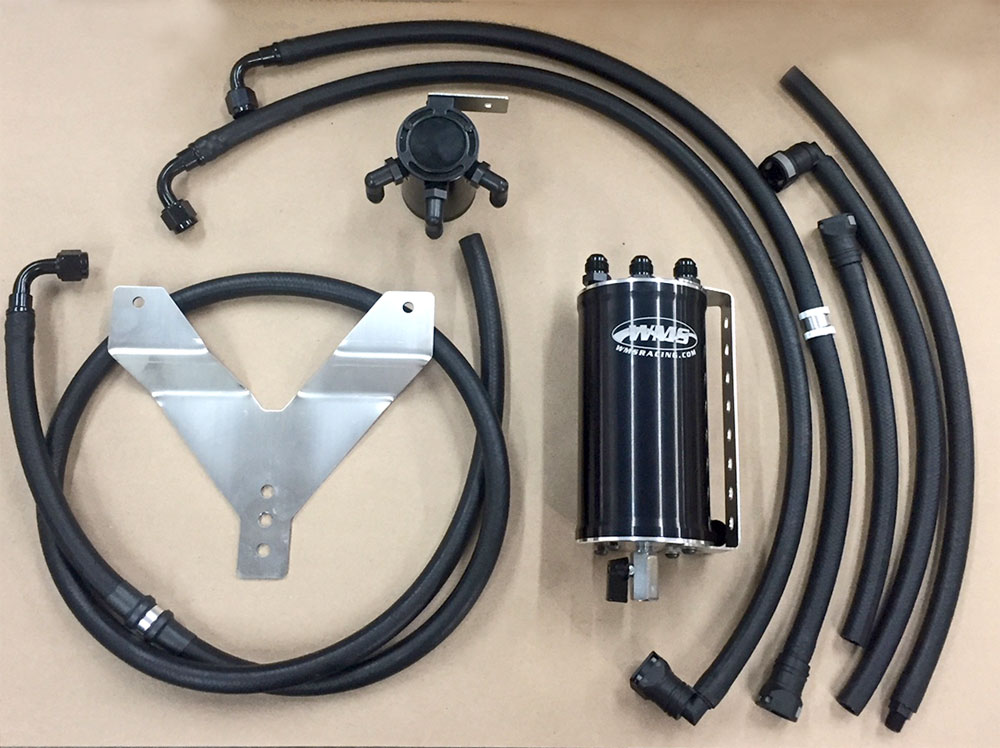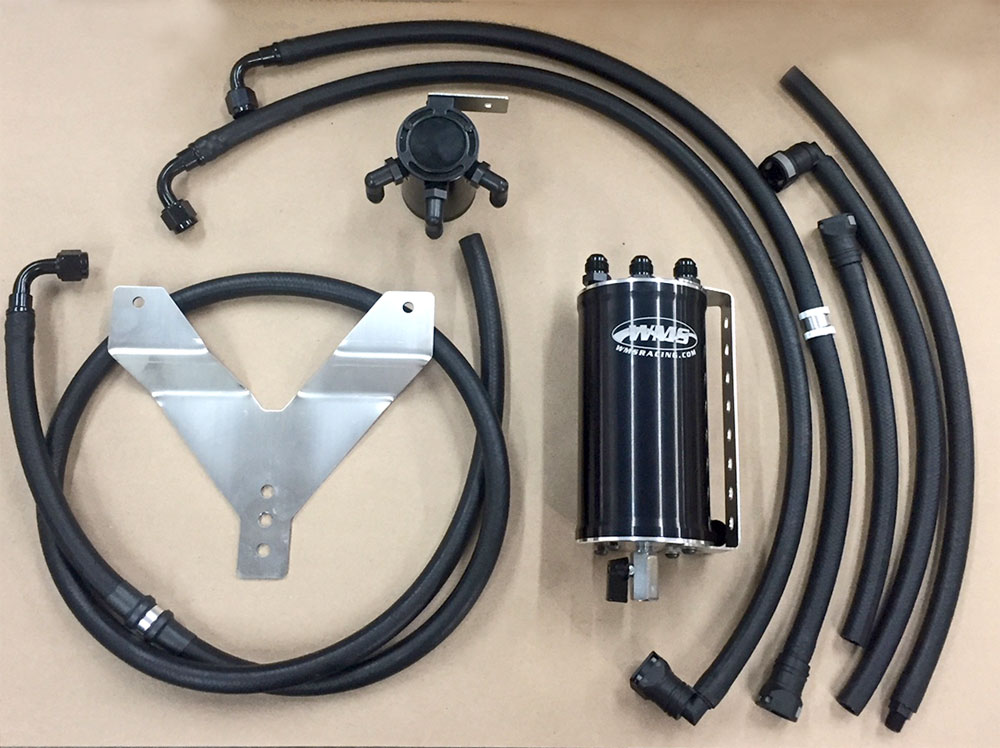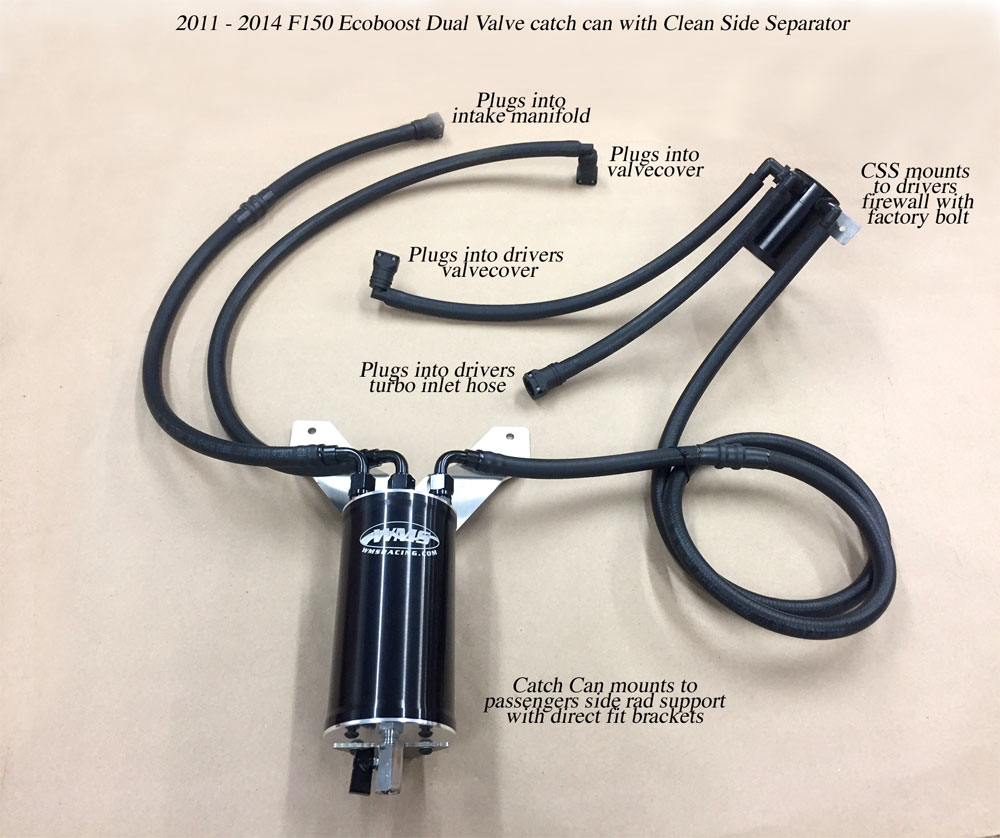 WMS Oil Separator Catch Can kit, dual valve with CSS, 2011-2014 F150 Ecoboost
Be the first one to write a review
$439.00

$333.64

SKU: WMS-CC11F35
Part# WMS-CC11F35
More Details
Reviews
Ask a Question
WMS Oil Separator Catch Can kit, dual valve with CSS, 2011-2014 F150 Ecoboost
The WMS Colossal Billet Aluminium Oil Separator Catch Can adds coalescing filtration to a PCV system to remove waste oil, water and acids from your engine. This will keep your intake free of oil and prevent carbon buildup on the valves, a serious problem on the Ecoboost engines. The dual valve system is far superior to a standard catch can as it still retains vacuum for PCV function, keeping moisture from building up in the crankcase.
This is a complete bolt on kit for the 2011-2014 F150 Ecoboost 3.5:
Billet Aluminum Colossal Catch Can (4x7.5 inches 40oz volume), black anodized.
Direct fit stainless mounting brackets and fasteners
Custom fit and assembled hoses with check valves and fittings
3 oz Clean side separator that retains the stock oil fill cap
Engineered for easy install with no messing around!

Made in Canada!
Product Information
Ask a question about this product